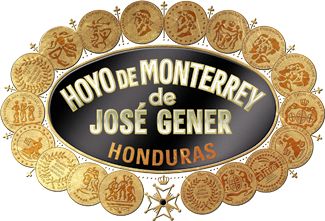 HOYO CIGARS Full bodied and straight forward
Made in the same factory as Punch and Hoyo de Monterrey, these Bundles are anything but "seconds". No matter what they call them each cigars ia a terrific smoke at an even better price.
Hoyo De Monterrey cigars are crafted with tobacco cultivated in the richest Honduran soil. They're made "en la manera de los Indios" (the Indian way)−still simply a product of the sun, the wind, and the soil. Full bodied and straightforward, they're the standard for all Honduran cigars.
About Hoyo de Monterrey
The original Hoyo de Monterrey was the 1865 inspiration of José Gener, one of the most respected growers in Cuba's famed Vuelta Abajo. Since the early 1970s, an equally illustrious Hoyo de Monterrey tradition has been firmly established in Honduras under the masterful guidance of our Honduran cigar masters.
Hoyo de Monterrey cigars are still made the nineteenth-century way, cured and aged in their own time by the wind and the weather as nature intended. The resulting full-bodied cigars are as deeply satisfying as they are authentically Honduran.

Click the Cigar Babes Butt to See a BIG ASS LIST of ALL the Cigars we Carry
at OldHavanaCigar.com