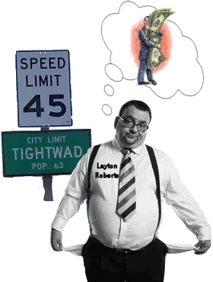 Be sure to check here for special prices, hot deals and Free Shipping offers on some of the biggest and best brands in the industry.

Are you cheap?
Do you carry your lunch box with pride when you bring your lunch to work?
Are you in your 30's and still live at home?
The Cheapest guy I know, 'Layton Roberts' exclusively shops here. And I mean this guy is the poster boy for cheap. I'm sure you know Layton, everyone does, you know……..the guy who keeps taking the pen at the bank. THAT'S LAYTON.
I have even known him to buy a cigar, 'smoke-it-to-the-bone' and then try to return it because he was done with it. I mean this guy is CHEAP and even he can appreciate these deals.
Items 1 to 5 of 118 total
Page:

1

Show per page
Partagas Black Gigante

Availability: 45 Sticks IN Stock

Packaged In: Single Stick, 5 and 10 Packs
Also Packaged In: Box of 20

Size:
6 x 60

Shape:

Corona Gorda
Country:
Dominican Republic
Flavor:
Full Bodied
Binder:
Nicaraguan
Filler:
Dominican, Nicaraguan
Wrapper:
Maduro, Medio Tiempo
On Special:
November 30th -0001 to November 30th -0001

Buy 1 for

$9.15

each.

Buy 5 for

$8.25

each.

Steve's Smoking Low Price:
10 for Only

$8.10

each.




The star of the Partagas Black Label cigars is its wrapper, a will oiled Connecticut Medio Tiempo leaf that is proprietary to General Cigar.

Click HERE to Learn More about... Partagas - Black Gigante cigars.

Availability: 5 Boxes IN Stock

Buy a Full Box Packaged In: Box of 20

Everyday Low Price:

$119.99



Add to Compare eMail a Friend
Partagas Black Magnifico

Availability: 50 Sticks IN Stock

Packaged In: Single Stick, 5 and 10 Packs
Also Packaged In: Box of 20

Size:
6 x 54

Shape:

Toro
Country:
Dominican Republic
Flavor:
Full Bodied
Binder:
Nicaraguan
Filler:
Dominican, Nicaraguan
Wrapper:
Maduro, Medio Tiempo
On Special:
November 30th -0001 to November 30th -0001

Buy 1 for

$8.40

each.

Buy 5 for

$7.55

each.

Steve's Smoking Low Price:
10 for Only

$7.45

each.




The star of the Partagas Black Label cigars is its wrapper, a will oiled Connecticut Medio Tiempo leaf that is proprietary to General Cigar.

Click HERE to Learn More about... Partagas - Black Magnifico cigars.

Availability: 4 Boxes IN Stock

Buy a Full Box Packaged In: Box of 20

Everyday Low Price:

$115.65



Add to Compare eMail a Friend
Acid Blondie

Availability: 37 Sticks IN Stock

Packaged In: Single Stick, 5 and 10 Packs
Also Packaged In: Box of 40

Size:
4 x 38

Shape:

Panetella
Country:
Nicaragua
Flavor:
Mild Bodied
Binder:
Nicaraguan
Filler:
Dominican, Ecuadorian, Honduran, Mexican, Nicaraguan
Wrapper:
Cameroon, Honduran
On Special:
February 6th 2008 to July 6th 2008

Buy 1 for

$4.70

each.

Buy 5 for

$4.25

each.

Steve's Smoking Low Price:
10 for Only

$4.15

each.



A Petit Corona with notes of honey and cream.
Videos
Click HERE to Learn More about... Acid - Blondie cigars.

Buy a Full Box Packaged In: Box of 40

Everyday Low Price:

$166.40

Boxes are Out of Stock



Add to Compare eMail a Friend
Romeo Y Julieta 1875 Bully

Availability: 39 Sticks IN Stock

Packaged In: Single Stick, 5 and 10 Packs
Also Packaged In: Box of 25

Size:
5 x 50

Shape:

Robusto
Country:
Dominican Republic
Flavor:
Medium Bodied
Binder:
Dominican
Filler:
Brazil, Dominican
Wrapper:
Indonesian
On Special:
November 30th -0001 to November 30th -0001

Buy 1 for

$6.75

each.

Buy 5 for

$6.10

each.

Steve's Smoking Low Price:
10 for Only

$5.95

each.



The rich caramelized flavor and sweet easy taste of the Romeo y Julieta makes it a favorite among many aficionados
Click HERE to Learn More about... Romeo Y Julieta - 1875 Bully cigars.

Availability: 2 Boxes IN Stock

Buy a Full Box Packaged In: Box of 25

Everyday Low Price:

$147.55



Add to Compare eMail a Friend
La Flor Dominicana Cabinet Ligero 200

Availability: 11 Sticks IN Stock

Packaged In: Single Stick, 5 and 10 Packs
Also Packaged In: Box of 24

Size:
4 7/8 x 40

Shape:

Corona
Country:
Dominican Republic
Flavor:
Full Bodied
Binder:
Dominican
Filler:
Dominican
Wrapper:
Ecuadorian Sumatra
On Special:
January 9th 2009 to June 9th 2009

Buy 1 for

$6.50

each.

Buy 5 for

$6.50

each.

Steve's Smoking Low Price:
10 for Only

$6.50

each.



Made with the darkest richest Ecuadorian Sumatra wrappers you will ever smoke, almost Maduro but not quite... We call it Oscuro. The filler and binder are grown in our farm in La Canela Dominican
Click HERE to Learn More about... La Flor Dominicana - Cabinet Ligero 200 cigars.

Availability: 2 Boxes IN Stock

Buy a Full Box Packaged In: Box of 24

Everyday Low Price:

$145.80



Add to Compare eMail a Friend
Items 1 to 5 of 118 total
Page:

1

Show per page