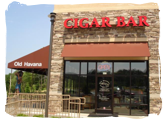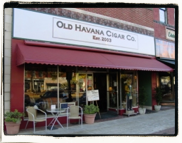 TOP: Cartersville Georgia,
RIGHT: Rome Georgia
Store Hours
Monday-Saturday
11:00 am - 11:00 pm
Sunday
CLOSED
About Old Havana Cigar Co.
"A Taste of the Good Life"
The name speaks for itself, a place for premium hand rolled cigars, pipes, tobacco and accessories at reasonable prices.
Opening our first store in historic downtown Rome Georgia in 2003, our second in Cartersville Georgia the 2008 and our third in Gadsden Alabama in 2013, we have become a destination spot for Cigar Aficionados throughout the South East.
Starting out as a hobby and Love affair for fine tobacco, single malts, wine and good friends, have grown into a full time thriving business.
The stores now boast more than 800 facings of Premium Cigars, a Full Line of Pipes and Pipe Tobacco, top shelf scotch, whisky and bourbons not to mention more than 100 craft beers and a full wine list.
To all of you, from all of us at Old Havana Cigar Co.
Joe Angebrandt and
Steven McDowell
The Owners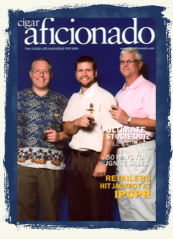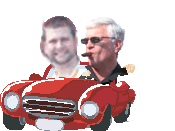 Come join us the next time you are in the area....